Best VPN 2017?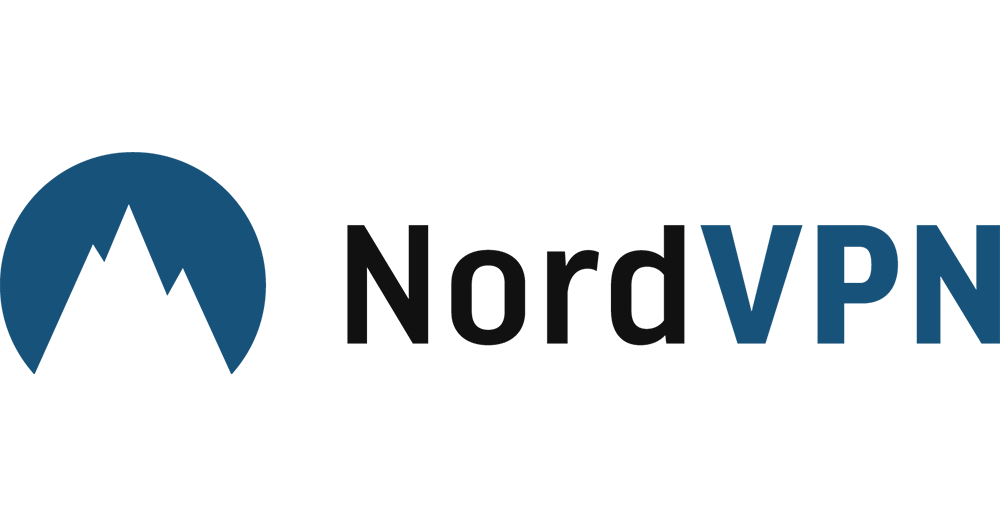 What is a VPN, what is its purpose and why would you need one?
With the everyday threat of having your information stolen from you, there are many ways in which we can protect ourselves and ensure that we don't leak too much information. One way we can achieve this is by using a Virtual Private Network (VPN). A VPN essentially acts as a middleman, but as it does this it will do multiple things to the connection. The main reason why someone might use a VPN would be to encrypt the data as it passes through the Internet Service Provider (ISP) this would mean that the ISP or anyone trying to look at your connection would just see encrypted data rather than your usual data.
This allows you to do multiple things, it can allow you to mask your IP address, change your location, avoid censorship and much more. But why would you want to change your location? Well let's say you want to watch an episode of something and the only place you can access it is through the USA, then this is the perfect time to switch on a VPN and use a server in the USA. Same goes for if you are in China, and you want to visit Facebook, then you will have to use a VPN to bypass the Great Firewall of China. Or you just might not trust your government or ISP (I wouldn't) then encrypting your traffic and masking your IP would be a good place to start. Although this is only useful if the VPN provider doesn't keep logs of your activity and you have t be wary of where that company is based. Read more about what a VPN is and how it works here.
We will then assemble a list of the 4 best VPN services available showing the pros and cons to each, with a short summary of what we think is the best VPN of 2017.
Pricing
So let's start off with price, with Private Tunnel coming in at the cheapest of the ones selected at $6 per month or $35 per annual.
PIA is the second cheapest provider with $6.95 per month or $39.95 per annual.
TunnelBear is a fair price coming in at $9.99 per month or $59.88 per annual. However, TunnelBear is the only VPN provider that offers a free service, but with that free service, you get a 500MB usage cap although you can tweet about them and you get a free 1GB extra (I doubt they stack either).
NordVPN is the most costly provider with a monthly price of $11.95 and $69 per annual, however, the price is justified with a number of features they provide, to which I will go into more detail in the next sections. Although it might be the most expensive out of these choices, we have a discount code for you which will give you 72% off a 2-year plan. Use coupon code: demmsec
Speeds
These speed tests were done twice to ensure that I got the best result. The first result you see is my original speed with no VPN, so you can get a feel of how much the speeds change when a VPN is used.

Both coming in at first place due to the closeness of the speeds.
Nord
UK
US
PIA
UK
US
UK
US
UK
US
Features
For the next two sections, it will be slightly biased as we have used the paid versions of both PIA and NordVPN and only used the free versions of Private Tunnel and TunnelBear. However, as far as I can tell the only difference with the paid versions of TunnelBear and Private Tunnel is there is no usage cap.
NordVPN is by far the winner when it comes to features, hosting over 1000+ servers in 61 different countries from which you can choose from manually depending on distance, server load or best for you. NordVPN also include, Anti DDoS protection, P2P sharing, Onion over VPN, Double VPN (if you are super paranoid) As we are based in the UK I am not sure how well the Obfuscated Servers work, which allows you to use NordVPN from restricted locations like China, UAE and Sadi Arabia.
NordVPN allows for up to 6 devices simultaneously running a VPN. But you might be thinking to yourself, who has 6 PCs? You can also use NordVPN on your Android or iOS devices! You can also stream effectively, without having your bandwidth throttled (ahhh no buffering) but not only that but it also allows you to access what might be location censored.
Private Internet Access is my second winner on features. Although there is nowhere near as many as NordVPN there still is a fair amount more than the rest. Much like NordVPN, PIA can block ads and trackers and malware while you are using the VPN, but you can also change things like the connection type, Kill Switch, leak protection and port forwarding. There are more security features which I will go into, in the security section.  PIA offers up to 3000+ servers in 25 different countries, although you are not able to choose which one of these servers you can connect to. You are able to use PIA with up to 5 devices simultaneously and can be used on pretty much any device.
TunnelBear's features are slightly more limited. You can get notifications if you are on an unsecured network, which is nice, but apart from the notification, it won't stop the connection which would be a nice option. You have the same, protocol switching and launch on start-up. You use TunnelBear up to 5 devices simultaneously and can be used on pretty much any device. TunnelBear offers a free service for up to 500MB of data. There is a feature called GhostBear which will try and stop the VPN from being blocked by either governments, businesses and ISPs. TunnelBear are operating in 20 different countries with no say on how many servers.
Private Tunnel is pretty good when it comes to simplicity, the Windows user interface is very basic and well, gets to the point, you simply select a server you want and connect. That's it, you are on a VPN. The only problem with this is there isn't many settings or any other fun, cool features, unlike NordVPN. When I say there isn't a lot of settings there are 3 to choose from, Auto Start, Protocol, and Connection Timeout.
Security & Privacy
Is also the winner when it comes to security and privacy, as mentioned before it has features like Double VPN and Onion over Tor. Like most VPN's it uses "Military grade encryption" which in this case I personally prefer PIA feature where it allows you to choose what encryption methods you would like to use (more on that in the PIA section). After a quick look around the UI, I can't find an option to choose what encryption/hashing methods are used. Although looking on their website it mentions that it uses AES256 and IKEv2 / IPsec.
So as mentioned before you can use DoubleVPN which allows you too, well use two VPN tunnels and essentially doubling up your encryption, and without the second VPN tunnel knowing your original IP.
CyberSec is a feature that can do multiple things to make your life a little easier and secure, as it will block dangerous websites, avoid botnet control and can block ads! I'm not sure how this works in practice with all the extension and security I have in place already, but this might be a nice way to get rid of all those extensions and see how it truly works. With this feature, you have the option to turn it on or off, which is useful when you go to the website's that don't allow adblockers.
As NordVPN is situated outside of US and EU jurisdiction (based in Panama) they are not required to collect personal data or information about you (big middle finger to the snoopers charter). NordVPN claim "NordVPN strictly keeps no logs of your activity online. That means we do not track the time or duration of an online session, and neither do we keep logs of IP addresses or servers used, websites visited or files downloaded. In other words, none of your private and secure data is logged and gathered at any time. As a result, we are not able to provide any details about your behaviour online, even if you request it yourself." which is always nice.
There are a ton of security and privacy features that you would expect from a VPN service, but I personally feel that NordVPN have everything and more in the bag.
As mentioned PIA gives you the option to choose what encryption and hashing methods you would like to use and also have a blog post to describe which is the best combinations of what you might be using the VPN for. The default settings are AES-128 for data encryption, SHA1 for data authentication and RSA-2048 for the handshake. The post is a very good read and might give you a small understanding about encryption. PIA uses OpenVPN, IPsec/L2TP, PPTP and SOCKS5 as there protocol technologies
PIA claim that they do not log any traffic data, although they are based in the US which is part of 5 eyes (UKUSA). Although PIA says, "This is why at PIA, we have designed our operations to prevent this from happening in the first place. There are no logs. There is no identifying information that can be collected, regardless of the amount of force applied. There are several companies who claim they don't log but do anyway at the end of the day. In contrast, we have public court records to prove we don't log anything, available for anyone to read".
TunnelBear uses AES-256 by default as there encryption method "Weaker encryption isn't even an option." On their website, they don't really go into much detail about the security that they use and there aren't many details on the application either. Although one thing I can mention is where they are based, that being in Canada, which is also in a 5 eyes country. Although they too claim that they do not collect or store any data.
I tried looking and I looked long enough but I couldn't find out a lot about Private Tunnel, couldn't find what encryption it uses at all. I did find out that they are based in the USA and I wasn't able to see if they claim to collect or store data. I could be wrong and I may of not look hard enough if so do tell me.
Final Thoughts
So depending on what you want from your VPN whether it be cheap and cheerful, or have cool features and pay that little more. Then I'm sorry but I can't help you, but my personal favourite, just due to its features and how well it works multi-platform has to NordVPN. Yes, its the most expensive out of the 4, but I feel you get what you pay for. Here are the pros and cons of each.
Pros:
+ Has a ton of features that extra enhance your VPN experience
+ Built-in Adblocker, dangerous website blocker and botnet control blocker
+ Located in Panama
+ Super easy to use
+ We have a discount code for you (demmsec) which will give you 72% off when you buy a 2-year plan
Cons:
Great Firewall  – Slightly more expensive than the other options
– No option to choose what encryption or hashing algorithms are used
Pros: 
+ Choice of what encryption/hashing methods you want to use.
+ Easy to use
+ Built-in Adblocker and malware protection
+ Good speeds
Cons:
– Based in the USA
– The UI isnt the best
Pros: 
+ Clean UI
+ Easy to use
Cons:
– Based in Canada
– Slow speeds
Pros:
+ The most simple UI out of all of them
+ Cheapest provider
+ Good Speeds
Cons:
– Speeds are a lot slower than the rest (using the free version)
– Although it has a simple UI, it is slightly too simple.
– Based in the USA
– lack of information on security methods